Nainggolan on Lukaku: "If it happens again, it won't be funny"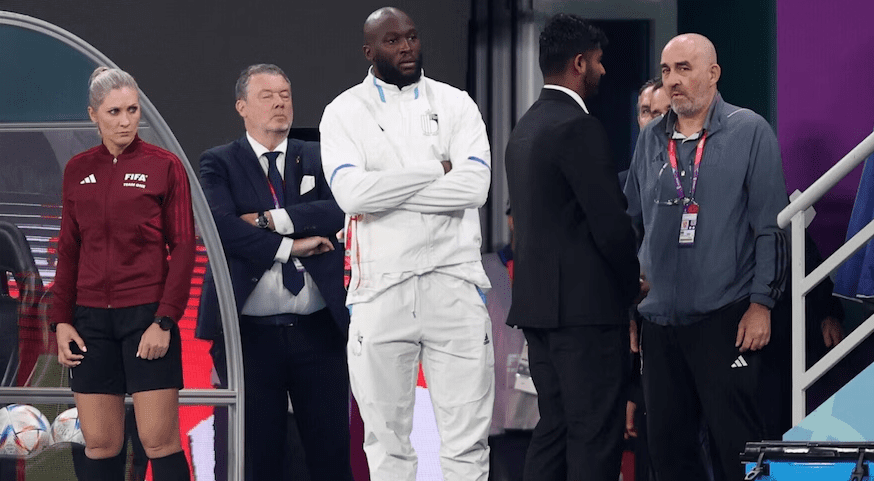 Belgium coach Roberto Martinez says Romelu Lukaku should be available for Sunday's match against Morocco, although the Inter striker is still not ready to start. The Nerazzurri star has been struggling with injuries this season, making just five appearances with the Serie A giants this term.
He joined Belgium's national team in Qatar, missing the first match against Canada as he's still recovering from a muscle problem. However, he could be on the bench against Morocco tomorrow and make his debut at Qatar 2022 in the last match with Croatia.
"Surely he won't start against Morocco, but could be available," Martinez said at a press conference today, as quoted by La Gazzetta Dello Sport. According to the report, Lukaku showed signs of improvement during the last two training sessions with the Red Devils, and Martinez confirmed that his recovery path has been encouraging.
Lukaku was expected to be available only for the third group stage game, but he could already be on the bench tomorrow. However, Belgium don't want to take any risk and may only use the Chelsea loanee in the final match of the group phase against Croatia.
The 29-year-old has scored 68 goals in 102 appearances with his national team but managed just two in five appearances with Inter in the first part of the campaign. Everything suggests that Romelu Lukaku will start his World Cup against Morocco tomorrow. Maybe not from the start, but ready to enter the field if coach Martinez calls him. Even today, the Belgium and Inter striker, as Rtbf informs us, trained regularly with the group.
However, one who would be very cautious about Lukaku is his compatriot Radja Nainggolan, who spoke to the microphones of Dh. If it were up to him, he would still be waiting to throw Big Rom into the fray. Too many risks after the long injury and the relapse that prevented him from taking the field regularly this year with the Inter shirt.
"I know Romelu wants to play against Morocco, I wouldn't take too many risks, he's already missed many games at Inter. If you rip again, they won't laugh." It will be up to the technical commissioner, in agreement with the medical staff and with the player himself, to decide what to do. But today the presence of Lukaku is highly probable. Belgium won the first with Canada, but only 1-0. A Lukaku who recovers his form is definitely needed.