Morocco makes history, Mbappe celebrates Hakimi: the two friends united by… the penguin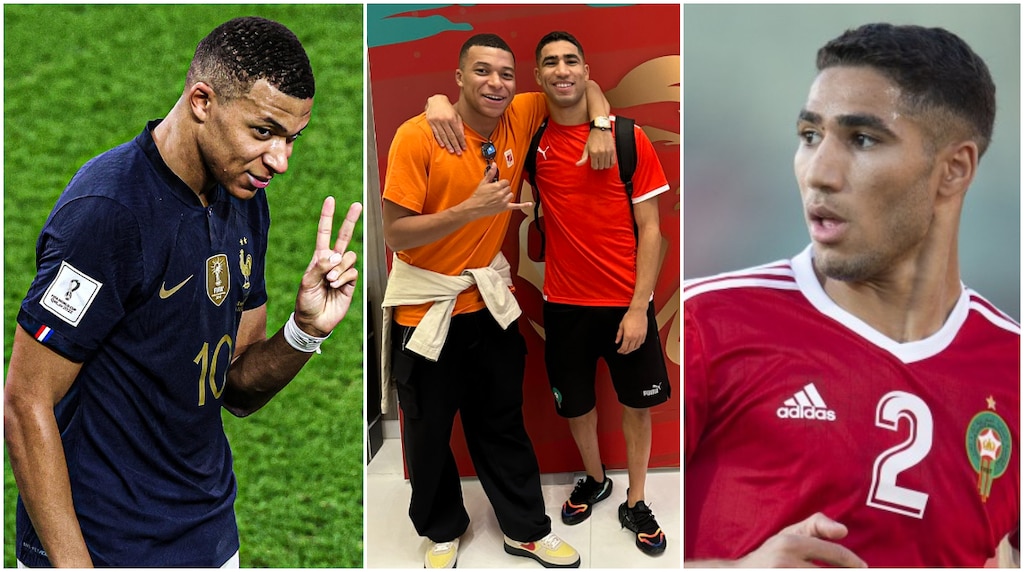 Morocco has made history. Hakimi's shot from the penalty spot led the North African country to play for the first time in a World Cup quarter-final. Decisive, the Paris Saint Germani footballer who coldly scored the decisive penalty for the passage of the round.
And even his celebration did not go unnoticed. The soccer player mimicked the penguin. A gesture was evidently agreed with Mbappé who, a few seconds after Morocco's win, posted a reaction on twitter.
With a short tweet, the Frenchman posted the name of one of his teammates, with whom he is very in tune. And it is no coincidence that he has posted an emoticon that simulates the gait of a penguin.
Penguin, by the way, is Mbappé's nickname in the PSG dressing room. First, it was Donatello, given to him upon his arrival in Paris as noted by Meunier.
In 2017, when the boy walked through the locker room door, many noticed the resemblance to the hero of the ninja turtles. Five years later, a lot has changed. Mbappé is the undisputed star of the team and "studies" to become the leader of the locker room.
So he's the one to accept or not new nicknames. The passage to Penguin, according to what can be seen from the photo showing the ball autographed by all his team mates, is an "intuition" of a great friend of his who on that occasion had done everything possible to be recognized with a "2" which recalls his shirt number. All with lots of photos in Instagram stories.
The Moroccan and the French are very united. Not just because the play together. It is a real bromance. It translates into a relationship of deep, almost fraternal friendship. Even away from the pitch, the two have formed a very strong bond.
To such an extent that the former Inter player, in an interview with Telefoot, had taken a clear position on the future of his teammate. When Mbappé didn't seem willing to sign his contract extension, Hakimi took on the role of… agent and invited his teammate to stay in the French capital. Mission accomplished.