Messi's first teacher writes him a touching letter before the World Cup final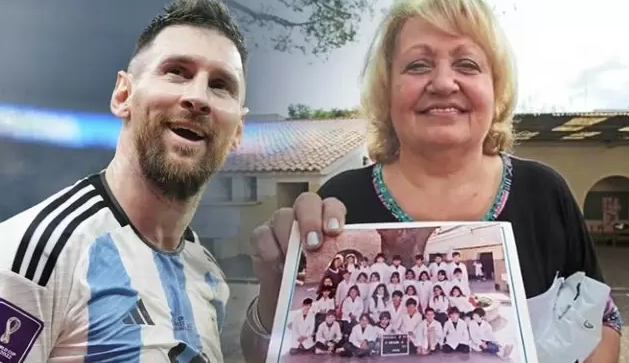 Her name is Mónica Domina, but she is still Mrs. Moni. At least for Lionel Messi, who spent his first years of school in Rosario, in the hands of this lady, who was his first teacher.
The same now, a long time later and a few hours before the final of the World Cup in Qatar between the Argentine and French national teams, she has written a very emotional letter to the "10" of the Albiceleste:
"Hello, Messi. Thank God I was your first teacher! Thank you for being my former student! Thank you for being who you are! Never change. You are a simple, humble, wonderful being, loving with friends.
"Thank you for allowing me to feel this pride, that I am part of your life! Thank you for giving us extreme happiness in these times of so many obstacles, because you led the group to where it is today. Seeing you happy is my happiness.
"Before I die I would like to hug you. I like that you can express your feelings. Thank you for your glory! I would like to hug you to wake up from this dream that I was your teacher, I say it with the purest honor. You have already made us happy, we continue to support you until the end. Good luck! We love you."