Messi: "The second half feels like our true debut in this World Cup"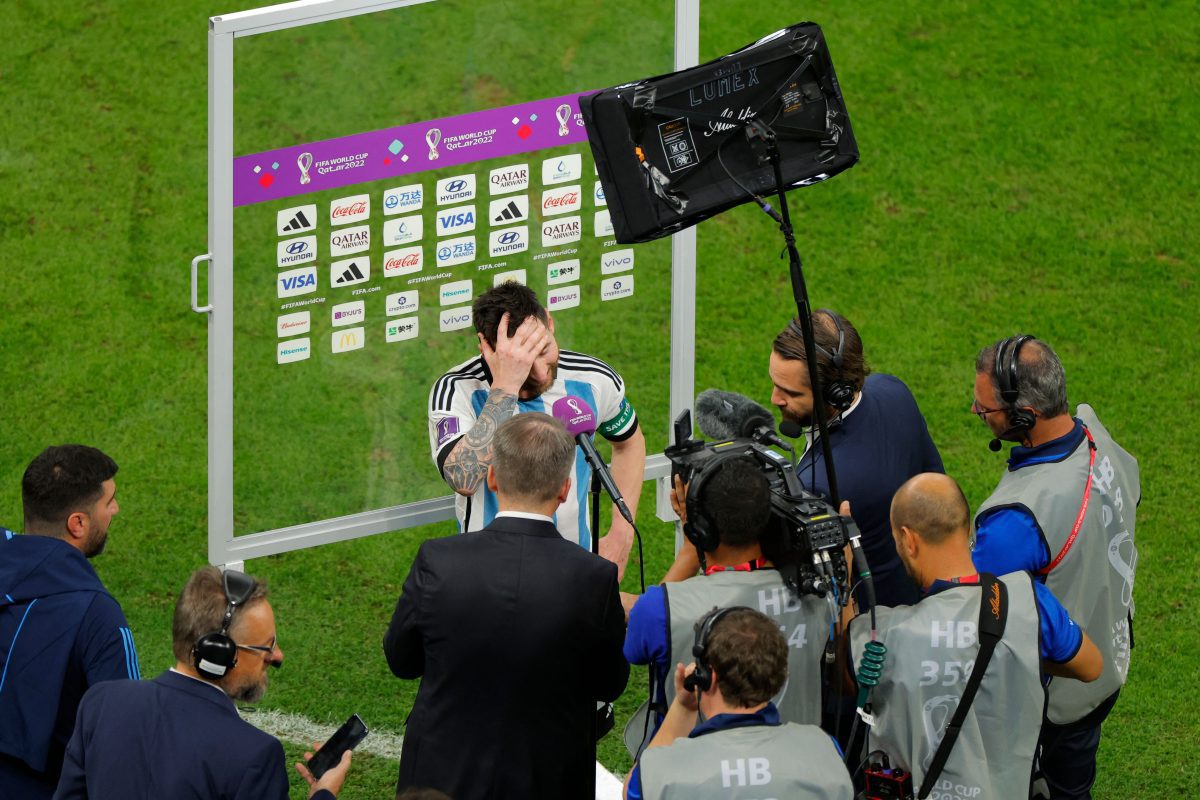 Lionel Messi came up with another crucial goal for Argentina in a 2-0 win over Mexico on Saturday that ignited the team's World Cup chances. Messi took a touch from Angel Di Maria's pass across the face of the area and drove a low shot from 25 meters (yards) into the bottom corner in the 64th minute.
He ran toward Argentina's fans with his arms outstretched arms before getting mobbed by his jubilant teammates. He looked emotional as he grabbed and shook his jersey, then blew a kiss to the crowd. Substitute Enzo Fernandez added a second goal in the 87th minute.
Argentina bounced back from a shocking 2-1 loss to Saudi Arabia in its opening match. The team is in second place in Group C ahead of its last match against Poland on Wednesday. The 35-year-old Messi is likely playing in his last World Cup, which is the only major title missing from his collection.
Messi in a post match interview with Fox said, "We needed this result. It seems like in the second half we made our true debut … The first game was difficult for us. It is normal … In the first game there is a lot of pressure and we have many young players and it is their first game in the World Cup. It's not an excuse we did not play well."
Argentina were pre-tournament favorites and the world is rooting for Messi to have his chance at the prized World Cup trophy, but the road to qualify for the knockout stage will still be a challenge. Argentina's next game is a must-win match against Poland, for both teams. Poland are currently first in their group with 4 points.
The Argentina attack has largely been underwhelming outside of a few individual flashes of the flair. The high scoring Argentina that we have come to know has lacked cohesiveness in the opposing final third, but Argentina's man of the match believes they are now on track.