The French striker is looking to lure this Polish player during the match against Poland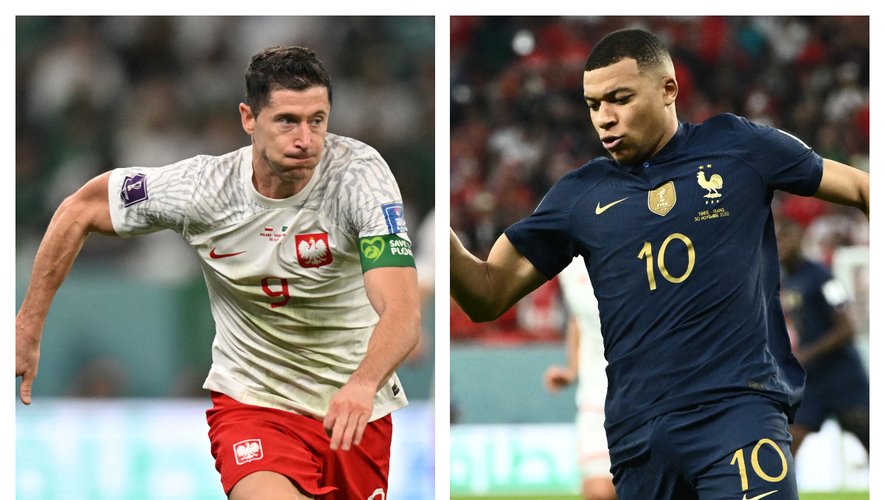 Le Parisien are reporting that Paris Saint-Germain forward Kylian Mbappé (23) met up with Robert Lewandowski (34), who was at Bayern Munich at the time, to convince him to join the Ligue 1 champions.
Lewandowski ultimately ended up joining Barcelona, and he is now set to face Mbappé, with whom he met up in May, in the World Cup. Upon signing his contract extension with PSG in May, Mbappé asked that the club bring in another world-class #9.
The former AS Monaco forward believes that he works best in tandem with a forward with a more traditional skillset, such as Lewandowski, and therefore sought to recruit the Polish striker. According to Le Parisien, Mbappé went so far as to meet up with Lewandowski on 26th May in Cannes, however, the wantaway striker ultimately opted to join Barcelona, meaning the French forward's efforts, as well as the efforts of the cub itself, were in vain.
Poland face France in the World Cup round of 16 on Sunday. PSG also targeted Gianluca Scamacca (23), who opted to join West Ham. Hugo Ekitiké (20) joined, but the youth prospect has seen his game-time limited since his arrival from Stade de Reims.