Luis Enrique: "If he does it again, he will not play"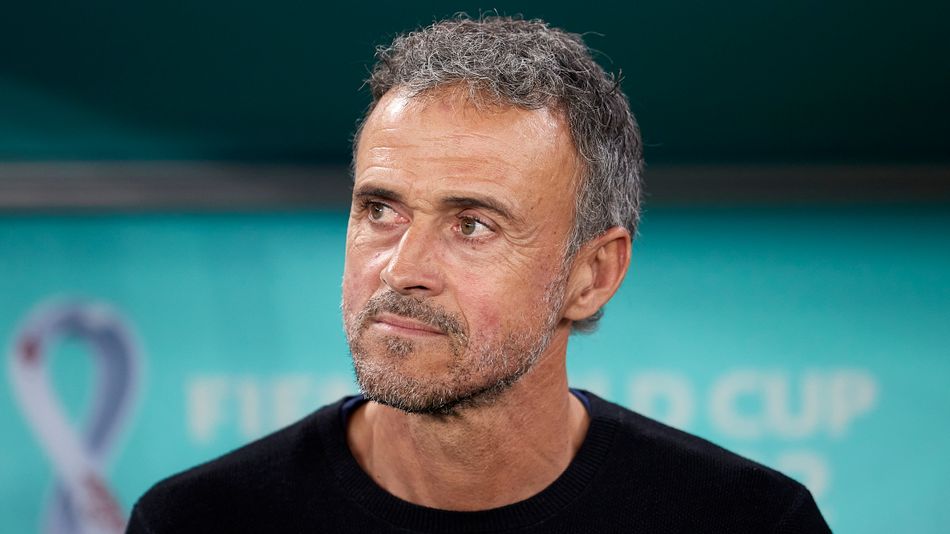 In Spain, there is a lot of talk about the match against Germany: by winning, La Roja can eliminate the contenders for the title in the group stage and, above all, secure the ticket to the 1/16 stage well in advance.
But that's not all: on social networks there is irony about the fact that Luis Enrique can become a grandfather and find out… on the bench. The coach's eldest daughter, Sira, is actually engaged to Ferran Torres, Spain's main striker: the two have been together for a year.
In his usual Twitch live from Qatar, Luis Enrique answered a question from a user who asked him how he would react if Ferran imitated the pacifier gesture, referring to a possible pregnancy of his partner and to the trainer…
"If he scores, I'm happy but if he makes the pacifier gesture, I immediately replace him and send him to the stands and he never sets foot in the stadium or the pitch again. We're not kidding!" In short, a good way to discourage the former Valencia and Man City striker from cheering by referring to the birth of a child along the way.
Among Luis Enrique's most surprising responses was the presence of Iago Aspas, whom he does not mention for the Spanish squad, in his fantasy squad sharing the lead with Lewandowski, Muriqi and Rodrygo. As coach he chose Xavi Hernandez. "I have Muriq, Rodrygo, Iago Aspas and Lewandowski in Fantasy Football as far as La Liga is concerned."
He has also left a message for those who criticize the call for youngsters, but then appreciate their level in the match. "The same thing they accuse you of when you lose, then praise you when you win."
"If they are young and we win, what a surprise, what barbarism. If we lose, but since you come with young players. it's worth arguing, before you come, put yourself in favor of one current or the other because otherwise, it doesn't make sense," he said.
Then there is another request: "It would be great to put lyrics to the anthem. It would be great if they put lyrics that represent the emotion you feel when you listen to the Spanish anthem."