Portugal star sends Chelsea fans into meltdown by replying to Reece James on Twitter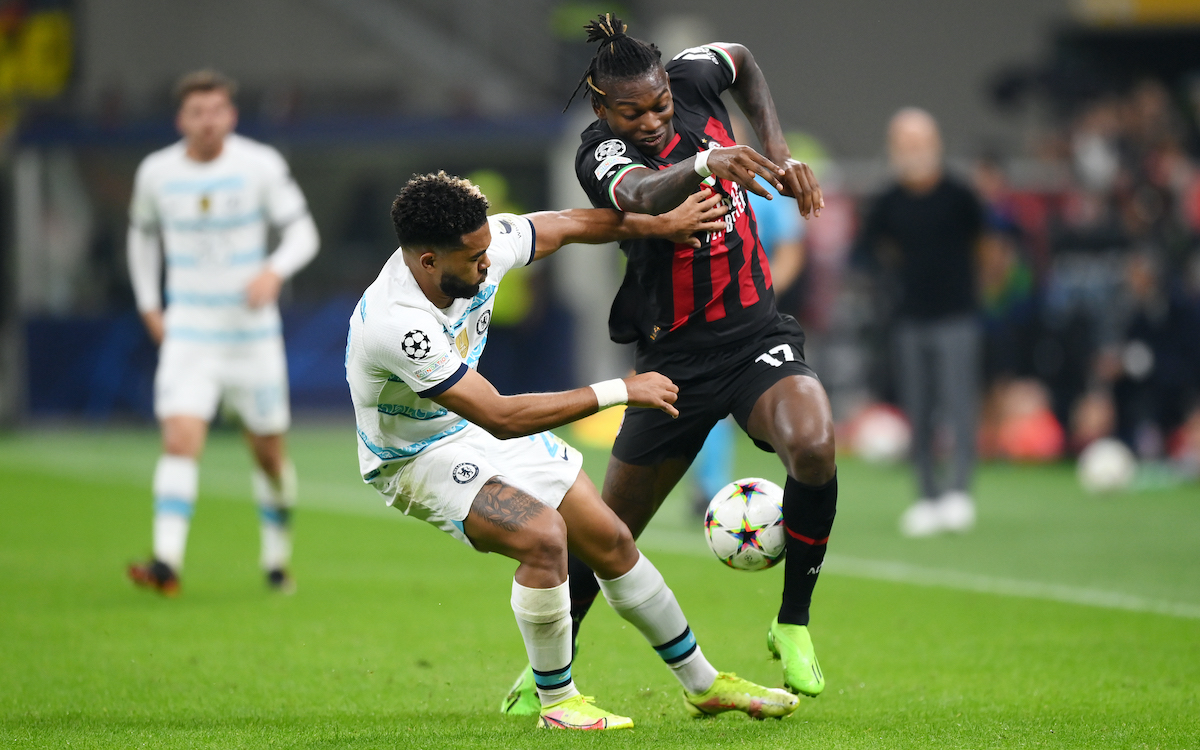 Chelsea wing-back Reece James says Milan star Rafael Leao is among the toughest players he's ever faced and the reply from the Portugal winger sent Blues fans into a meltdown. The England defender took part in a Q&A session on Twitter, replying to questions from his followers. One asked who is the toughest player he's ever faced and James replied saying 'Vinicius Jr, Leao and Mané.'
The Rossoneri star just replied 'My bro', but his words were enough to send Chelsea fans into a meltdown. The Blues are among the clubs interested in signing the 22-year-old who is in talks to extend his contract with Milan.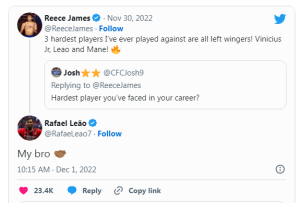 It is high praise for the Portuguese winger who faced off against James in the Champions League group stages and was ultimately unable to find a way past the Chelsea academy graduate at least in terms of making a dent on the scoresheet, though he did have some interesting duels with him in both legs.
His current deal at the Stadio Meazza expires in June 2024 and he has a €150m clause included in his contract. Leao has recently spoken about his contract situation at Milan from Qatar. "Even before arriving in the national team, we had a meeting with Maldini, it was positive, so when I arrive in Milan, we will talk," he said.
Leao was named best Serie A player for 2021-22 when the Rossoneri won their first Scudetto in 11 years. He has scored seven goals in 20 appearances across all competitions with the Diavoli this term.
My guy we are waiting to see you in @chelseaFC color next summer please don't let us down

— SAMMY WILLIAMS (@SAMMYCWILLIAMS) December 1, 2022