Ivana Knoll outrages the fans at the stadium in Qatar: risk of arrest or…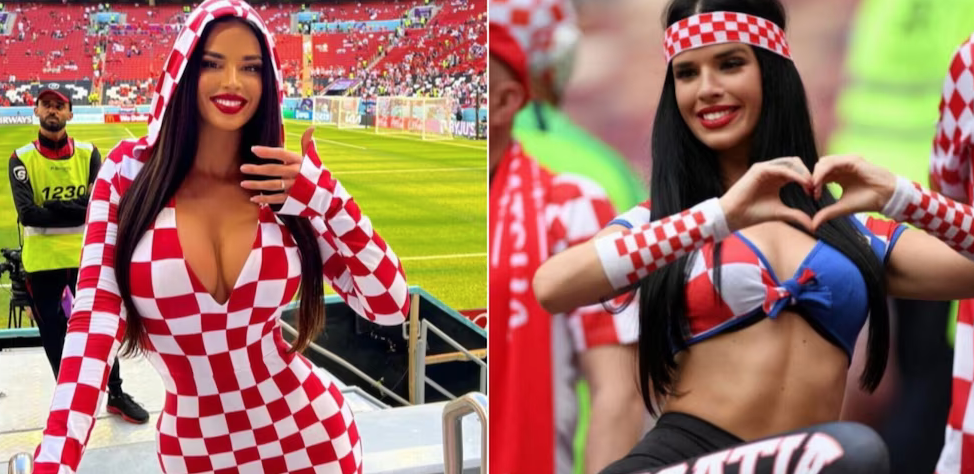 Croatian fan Ivana Knoll, already known as the "sexiest female fan of the World Cup", upsets Qatar and its strict rules regarding women, who in the country that hosts the World Cup are still placed under "male guardianship" .
Her photo shoot published on Instagram, in a bikini and with a skimpy dress that left little to the imagination, caused a sensation in the social world, but could also lead to "practical" consequences, even very unpleasant ones.
Knoll risks arrest and imprisonment or at least ban from public places for having contravened what has become a kind of mantra in Qatar since the beginning of the World Cup:
"Men and women are advised not to wear shorts or sleeveless shirts when going to government buildings, medical facilities or shopping malls. If you do not dress modestly, you may be asked to leave or denied entry to these places".
Not everyone appreciated the performance of the Croatian fan, especially at the local level there were those who complained about the lack of respect for Qatari traditions: "Shame on you, respect the history, culture and traditions of the countries you visit" .
But there are also those who have made her a heroine, ready to challenge retrograde and afflictive laws against women, as denounced by Amnesty International.