Is Luis Enrique really doing this? "If I win the World Cup…"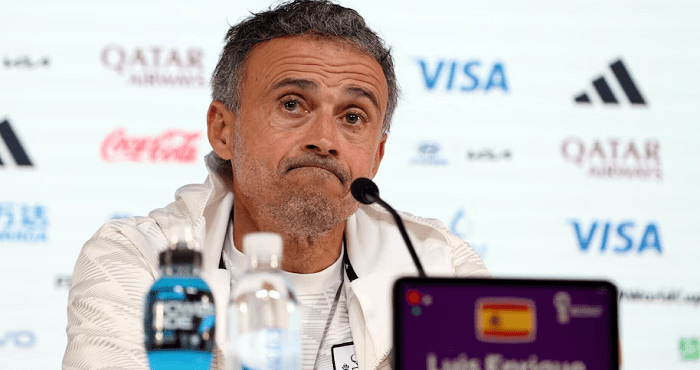 A win and a draw so far at the World Cup for his Spain. Luis Enrique, head coach of the Red Furies, continues the journey satisfied and also the adventure with live streaming on Twitch TV. There is no shortage of curious ideas even in the last "episode".
In fact, the coach answered a question from a user who asked him if, in the event of a victory in Qatar, he could have run for president of Spain, understood at a political level.
The coach's response was fantastic, between an ironic vein and a grain of truth. "Well, that wouldn't be bad. If I win the World Cup, I could run to lead the country. Yes.
"However, I say this in advance, if I don't keep at least 50% of the promises I make, I'll leave after a year. And this, I think is also the way certain politicians should behave.
"I would do this: if I don't fulfill at least 50% of the promises, I would leave", the words Luis Enrique which immediately went viral on the web.