"I'll give you €30,000 if you do it", the shocking offer that Neymar made to Richarlison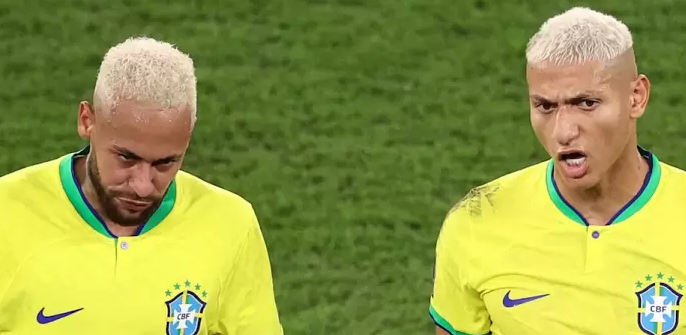 There is still plenty of disappointment over Brazil's World Cup quarter-final exit to Croatia. However, attention has shifted to Richarlison, one of the protagonists of the Brazilians' adventure in Qatar, and his latest tattoo.
In fact, the Tottenham striker has tattooed the faces of three Brazilian champions on his back: on the left Ronaldo, Fenomeni, on the other side Neymar and in the center himself.
A tattoo that has caused the fans to discuss and which apparently has not been appreciated even by Neymar himself, who seems to be doing everything possible to convince his teammate to remove it.
According to Globo Sport reports, the PSG striker appears to have offered Richarlison €30,000 to get his face off his back. A decision that has been supported by fans, who did not like the idea of the tattoo or its realization.