He's out of the World Cup, FIFA makes stunning decision after Argentina-Netherlands chaos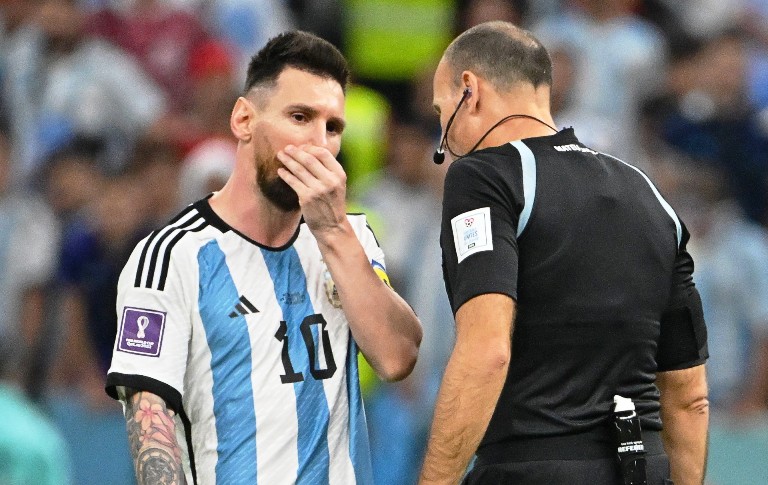 After the opening of the investigation into the chaos in Holland-Argentina, FIFA has ordered that the Spanish referee Antonio Matheu Lahoz, much criticized for his behavior in the quarter-final of the World Cup, won by penalties by 'Seleccion', should not continue to referee in Qatar.
Protests by the players of both teams against the referee from Valencia have led to the highest authority in international football analyzing his refereeing. According to statistics provided by FIFA itself, Lahoz is the referee with the most yellow cards shown in a match.
In total, he punished 14 players. Added to this are 48 sanctioned violations, 30 for the Albiceleste team and 18 for the Dutch team. Likewise, the Spanish referee did not know how to channel the discussions and fights of the protagonists of both teams on the field with authority.
FIFA investigation – The quarter-final between Argentina and the Netherlands was a thrilling match that ended in dramatic fashion amid long extra time, brawls and the Albiceleste's victory on penalties.
Blood has heated up several times between the two teams on the field of play, with numerous provocations and controversies both on the field during the match and after its conclusion.
Now more details and accusations continue to emerge between the two teams, and FIFA has decided to intervene by opening an investigation. The FIFA Disciplinary Commission has analyzed all verified episodes during the match, especially the big fight that erupted from Paredes and the confrontation between Van Gaal and Messi.
In the end, it was decided to open an investigation against Argentina for possible violations of articles 12 (misbehavior of players and staff) and 16 (disruption of the order and security of the match).
An investigation has also been opened against the Netherlands for the violation of Article 12. A very difficult match for referee Mateu Lahoz, for which FIFA has now taken the measure of removal from the World Cup.