Haaland in love, here is the soccer player who has stolen his heart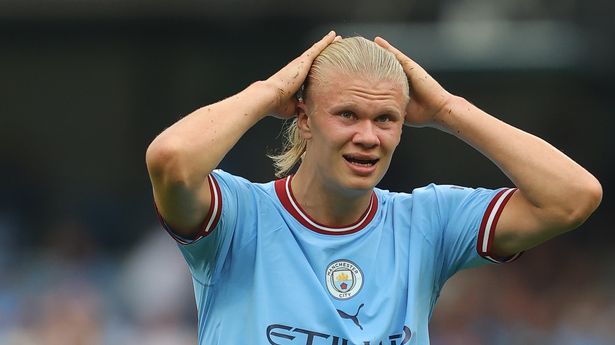 Erling Braut Haaland was photographed in Marbella, where he is on holiday, with Isabel Haugseng Johansen and it is thought that they have already started a romantic relationship.
Manchester City striker Erling Haaland is dating 18-year-old Isabel Haugseng Johansen, who played for the same football club as the Norwegian superstar in his hometown of Bryne, according to The Sun.
According to sources cited by Scarlet Howes in the British tabloid, Haaland is in love with the young footballer. Erling and Isabel Haugseng Johansen, who were pictured together in Marbella, have been dating for several months, according to their friends.
"It seems to be a serious relationship. Isabel has traveled to Germany and England to see Erling and now she has been with him in Marbella," a close friend of Haaland told The Sun.
A few months ago, Erling Haaland said the balls he had to take home after scoring back-to-back hat-tricks were "his girlfriends" and joked that "I sleep with the balls for every hat-trick I've scored and I'm satisfied with them".