Gundogan criticizes his national team: "Some here have not yet realized it"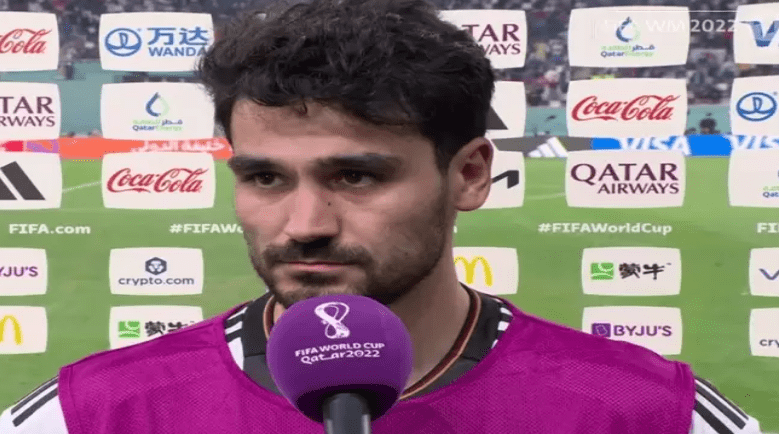 Thomas Muller is still reeling from the loss to Japan which puts Germany in a difficult position in a group that also sees Spain and also Japan and Costa Rica.
In fact, with 3 points, Japan is off to a good start, as a win against Costa Rica can be enough to advance, while on the other hand, the team led by Flick needs to score 6 points to advance…
"I'm shocked! You say we were dominant for 90 minutes and beyond, but actually we weren't because we conceded two goals after the 70th minute and that's something we can't explain. It was clear that Neuer made a save that it should have been the alarm bell, maybe we thought we were going to be dominant and didn't think about the consequences…".
"We made a big mistake today and we have to admit it. We wanted to start this World Cup with a psychological release before the match against Spain, but now it turns into a final where there is no account. We kept the ball and in other cases this match will it would have ended with victory, but not today, because as I said, you have to close the matches and not leave them open".
"From the 60th minute onwards we started to manage, something that should never be done in football". Immediately after Muller, Gundogan, another leader of Germany and Manchester City, also spoke: "We made it very easy for them. Especially the second goal, I don't know if an easier goal has been scored in a World Cup, this is not it has to happen.
We are here at the World Cup. I think we dominated the game for the most part. Manu Neuer saved us once in the second half, that's why we have him. We had some incredible chances up front and didn't score the second. The way the goals were conceded within eight minutes was very easy."
The Man City star continued: "There was a lack of security in defence. Holding the ball, moving. And we relied heavily on long balls in the second half. And the short ones we played we lost very easily. I felt that not everyone really wanted the ball. As if they didn't want to play it or as if they just wanted the game to pass… We lost the ball too often and too easily…".