Goes to school with Ronaldo's haircut and gets suspended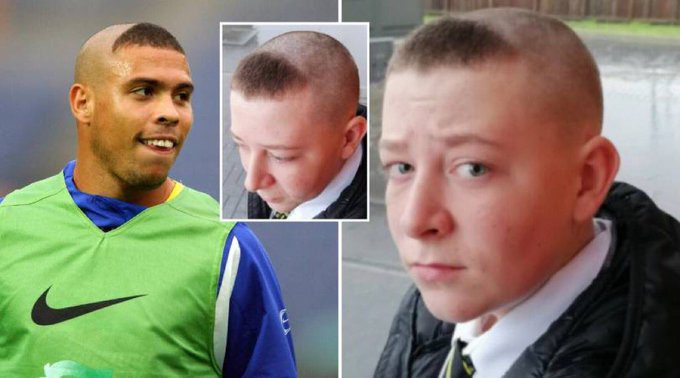 A 12-year-old boy was suspended from school after deciding to give Ronaldo Nazario's famous 2002 World Cup haircut following England's 6-2 win over Iran in the 2022 World Cup opener in Qatar earlier this week.
Alfie Ransom's mother, Emma Shaw, claimed she received a call from his school to inform her that her son had been expelled because of his haircut.
"Nowadays, schools are about accepting people for who they are and encouraging people to be unique and themselves," Shaw said.
"How is this different? Even when I was a kid, there were always trends based on what music stars and celebrities were doing – we were crazy about the stars.
"However, it's important that he's at school and if they don't let him come back until he's got that haircut, I don't know what to do. Alf's friends loved the haircut.
"He loves school and wanted to go normally, but he won't be allowed back until he's shaved, which is funny because it won't affect his learning at all."