Fury: I want to fight him at all costs, it's stupid if that challenge doesn't happen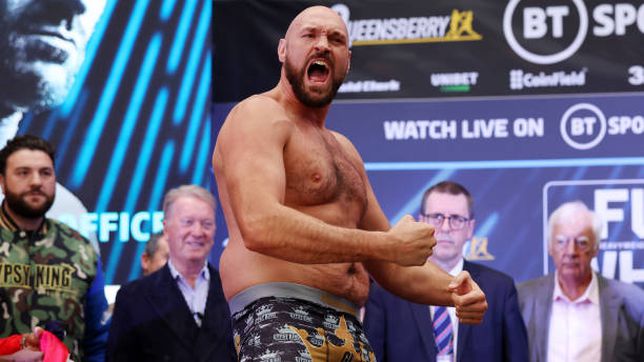 British boxer Tyson Fury will defend the title of heavyweight world champion (WBC) in the duel that will take place on December 3 in London against his compatriot Dereck Chisora.
However, in his mind still remains the unrealized challenge against another Briton, former world champion Anthony Joshua.
Fury says that he and Joshua must duel at all costs, despite the fact that the parties did not agree two months ago to face each other this year, accusing each other.
"It would be a sin, an absolute folly, if the two of us didn't cross gloves in this era," Fury said. "I will not back down so easily, as I need to fight Joshua. We have been working hard to develop this challenge for years.
"It's the challenge that people want to see, that I want to see as a boxing fan. In the last 4-5 years it has been a monster with 3 heads: Me, Joshua and Wilder", said Tyson Fury.
"Joshua and Wilder's heads have been cut off and I'm the last one standing, undefeated. Now some young people like Joe Joyce, Daniel Dubois or Oleksandr Usyk have come, who spoiled our party.
"New blood has arrived that wasn't there five years ago. I think it would be foolish if me and Joshua didn't fight in this era," Fury said.