England vs. France and the two-year plan to stop Mbappe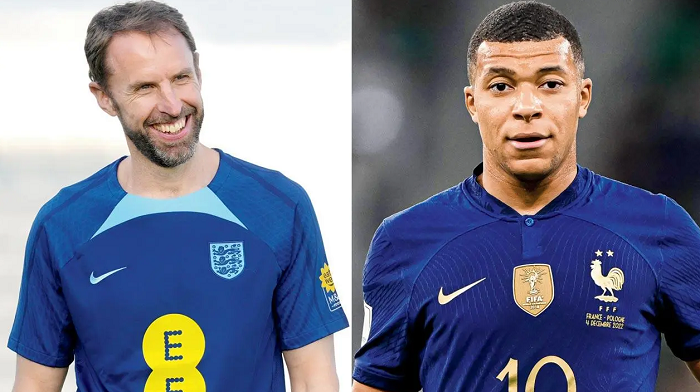 After a two-day break, the World Cup in Qatar will return with the challenges of the quarter-final stage. One of the matches that is most eagerly awaited by the fans is the one that will be played on Saturday between England and France.
Gareth Southgate's side will face the reigning champions and star Kylian Mbappe, who is in excellent form in Qatar.
Precisely in relation to the attacker, a curious discovery has come from the Independent. According to English media, the Three Lions coach and his staff appear to have studied an anti-Mbappe plan.
Nothing special, if it weren't for the fact that this plan is being prepared for two whole years. Yes, because England have been preparing for a high-level challenge like this against France for a long time and the English technical staff seems to have studied every detail.
The tactical solution seems to be to place a player with very attacking features in Mbappe's wings, in order to highlight the limits of the Frenchman in the defensive phase.
The star of England who is expected to take this task seems to be the Arsenal player, Bukayo Saka, who spoke a few days ago exactly about his colleague, praising him.