Juventus in turmoil: Agnelli leaves after 12 years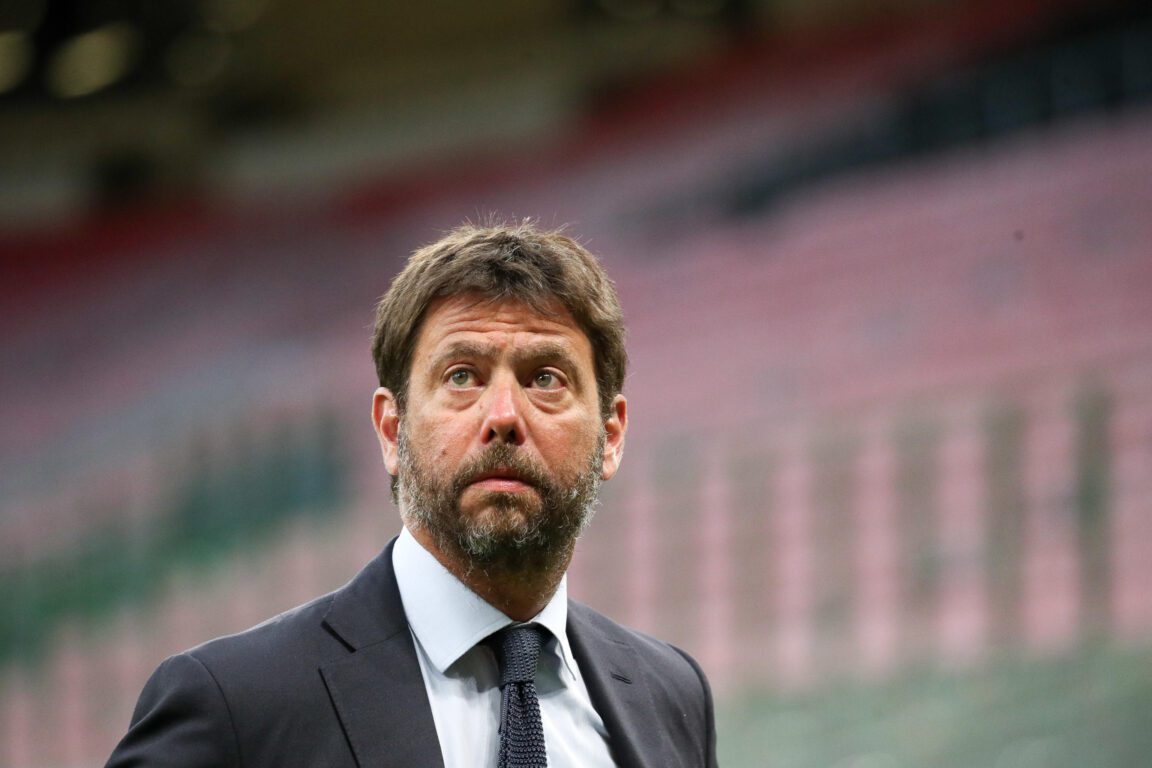 All Juventus board members, including President Andrea Agnelli, have resigned ahead of an extraordinary assembly, reports Romeo Agresti. The Bianconeri registered a record loss of €254.3m for 2021-22 and their shareholders' meeting that should have taken place on November 23 was postponed to December 27 last week.
⚠️#Juventus: tutto il Cda si è dimesso in concomitanza con un'assemblea straordinaria

— Romeo Agresti (@romeoagresti) November 28, 2022
Goal.com's Romeo Agresti broke the news that all the board members at the club, including President Andrea Agnelli, have resigned ahead of an extraordinary meeting. It's been confirmed by Sky Sport Italia and Rai. Juventus have not confirmed the news directly.
However, they did confirm that their shareholders' meeting had been postponed last week. "Today, Juventus Football Club S.p.A. published pro-forma financial information to comply with Consob's Resolution dated 19 October 2022 adopted pursuant to art. 154-ter, comma 7, of Legislative Decree No. 58/1998 ("TUF")," a statement read.
"In order to ensure maximum transparency and adequate time for the shareholders to examine the aforementioned information, the Board of Directors of the Company, which met today, resolved to postpone the Shareholders' Meeting, previously scheduled for 23 November 2022, to 27 December 2022."
Aside from Agnelli, Pavel Nedved, Maurizio Arrivabene, Laurence Debroux, Massimo Della Ragione, Kathryn Fink, Daniela Marilungo, Francesco Roncaglio, Giorgio Tacchia and Suzanne Heywood are part of Juventus' board of directors.
Juventus board members have resigned after an emergency meeting at Continassa today, here's who they are and why they stepped back. The Bianconeri have not confirmed the news officially, but several reputable sources in Italy, including Sky Sport Italia, Goal.com and Gazzetta claim President Andrea Agnelli and the club's board members have resigned.
But why did they do so? According to Gazzetta, the decision was taken following the investigation for alleged false accounting and false communications to the market which led CONSOB, the Italian body in charge of supervising activities in the stock exchange market, to ask for clarification on the club's balance sheet at June 2021.
Following CONSOB's request, Juventus postponed their shareholders meeting from November 23 to December 27, but in the meantime, the entire board of directors, including President Agnelli has resigned.
The Turin Prosecutor also investigated the four months' salaries Juventus players gave up in 2020, following the COVID pandemic. Investigators aim to prove that Juventus players didn't give up on the entire sum, but only missed one month and continued to receive money thanks to private agreements with the club, contrary to what Juventus, one of the clubs listed on the stock market, had communicated.
Who were Juventus' board members? Andrea Agnelli – Presidentl; Pavel Nedved – Vice President; Maurizio Arrivabene – CEO; Laurence Debroux – Director; Massimo Della Ragione –; Indipendent Director; Kathryn Fink – Indipendent Director; Daniela Marilungo – Indipendent Director; Francesco Roncaglio – Director; Giorgio Tacchia – Indipendent Director; Suzanne Heywood – Director