Drake and the crazy bet that is makin Argentina tremble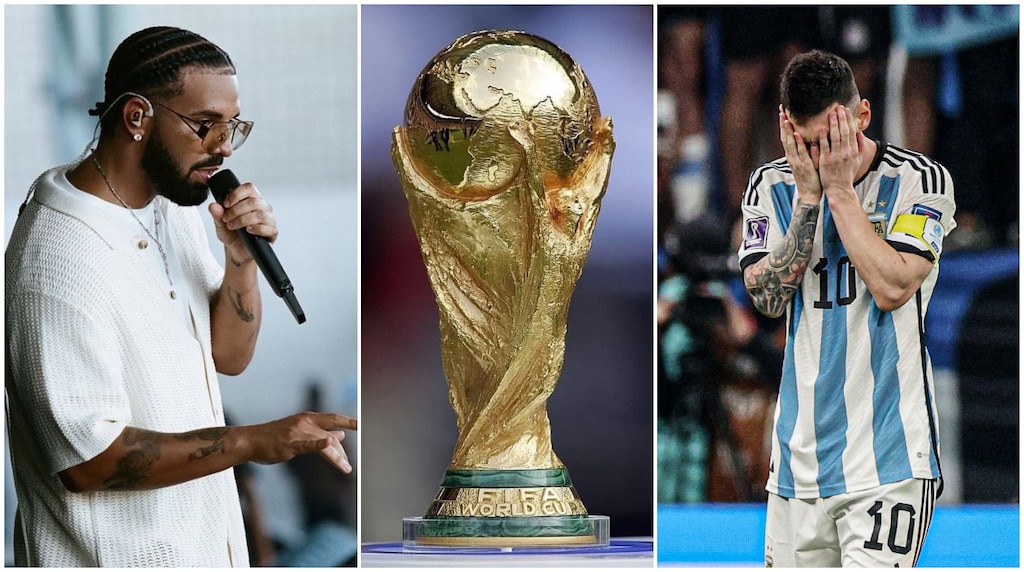 The World Cup final between France and Argentina attracts the attention of the whole world. Usually, the final act of the World Cup is watched not by millions, but by billions of people and even by those who usually have little to do with football.
If we then add that a challenge between Leo Messi and Kylian Mbappe will take place at the Lusail stadium, it is understood that it is about something planetary. That manages to attract the attention of stars from other fields, as Drake's last post has proven.
On his Instagram profile, the Canadian singer has decided to show what is the bet he made for the final. Drake has trusted Argentina as the winner of the World Cup.
And according to the singer, the Albiceleste will win in regular time. The belief is so great because so determined it is dizzying: Drake, in fact, has gambled a full million dollars for Messi's triumph with friends.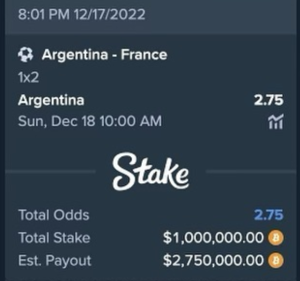 But it may not be good news for Argentina. Why? Because Drake is considered one of those who does not bring much luck to the teams or athletes he supports.
In fact, there is talk of a real Drake curse, seeing that often footballers who have taken a selfie with the singer before a game have lost, and badly.
It has happened to Sancho, Aubameyang, Aguero and, outside of football, to Serena Williams of the NBA team Miami Heat. A story so viral that on one occasion Roma's Twitter account banned players from taking pictures with the singer.
Will Messi manage to overcome this curse? If he succeeds, Drake will have a million reasons to thank him at the conclusion of the game against France.