Dani Alves: Mbappe needs to listen! If you do this you can score 150 goals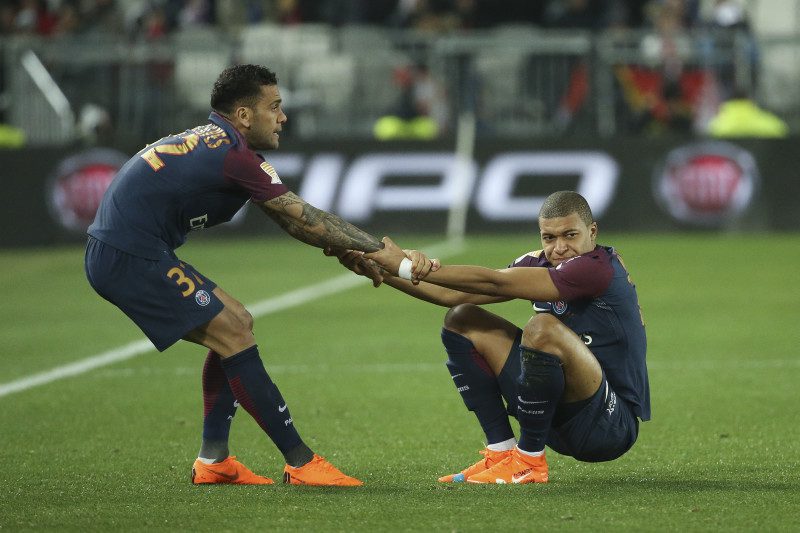 Dani Alves, the player of Puma and the Brazilian national team, gave an interview to La Gazzetta dello Sport, in which he spoke about the former club Paris Saint-Germain, especially about the famous attacking trio formed by Kylian Mbappe, Lionel Messi and Neymar.
Alves has a great relationship with Messi and Neymar and it shows in the interview as he had some criticism of Mbappe which will not go down well with the Frenchman.
"Kylian Mbappe is a phenomenon who still hasn't realized that those who play with him in attack are bigger phenomena than him", said Dani Alves.
The Brazilian defender does not doubt the qualities of Mbappe, but emphasizes that the Argentine and the Brazilian are above him. "Neymar and Messi are unique. They see and do things that no one else sees or can do. A great player must always know and understand who he is playing with, teammates help you improve."
Dani Alves knows what he's talking about and is an authoritative voice when referring to PSG's three attacking players, having shared the dressing room with all of them at both PSG and Barcelona.
"You have to be smart to take advantage of the potential of Neymar and Messi, they are two geniuses, I think I keep the ball well, but when I played with Leo, I gave it to him. And if I play with Ney, I also passed it him," he added.
At the end of the interview, Alves made a strong statement about what Mbappe could do alongside these two 'geniuses'. "If Mbappe passed the ball to Messi and Neymar, he would score 150 goals," said Alves.
Dani Alves is the player with the most trophies won in football history with 43, and at 39 he is still hungry to win more.