"Cristiano is the best of all time", Piers Morgan: "Messi third or fourth…"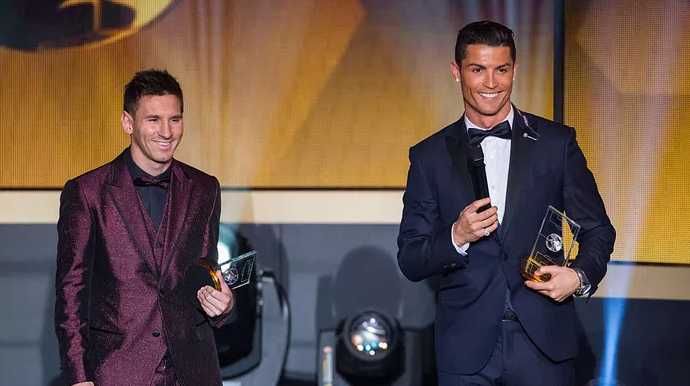 Argentina's qualification for the 2022 World Cup final offers yet another starting point for a comparison between Leo Messi and Diego Armando Maradona. It has often been said that in order for Pulce to reach the levels of Diez, he needed to impose himself in a World Cup.
Messi came close in 2014 and will now try again, with the addition of a tournament in which he has practically always been decisive for the fate of the Albiceleste.
And if he wins, could the number 10 be compared to Diego? Someone thinks so, someone else is not convinced anyway. Yet the debate rages, to understand if the best of all time is the one born in Rosario in 1987 or el Pibe di Lanus born in 1960.
The friend CR7 – But then there are also some who think a little… outside of this dualism. And that Cristiano Ronaldo puts us at the top of the list. Who? But obviously the English journalist Piers Morgan, the one to whom the Portuguese gave the exclusive interview that sparked his relationship with Manchester United.
Morgan has now become a confidant of CR7, as evidenced by the messages that the two exchanged after Cristiano's…goal, non-goal in the match against Uruguay.
Therefore, it is almost obvious that in his list the five-time Ballon d'Or winner is in first place, surpassing the other legends of the ball. But the problem is Messi's position, who also risks his place in the top 3!
Piers' list – Morgan's desire to make rankings is unleashed by a user on Twitter, who with a certain amount of sarcasm wonders "who knows what place Messi is in on Morgan's list after tonight".
And the journalist does not hesitate to give his opinion. Which, needless to say, is quite controversial. "I think Ronaldo is the best ever, according to Maradona and Messi third (or maybe actually fourth, behind Ronaldo the Phenomenon)."
In short, perhaps not even a World Cup won at the Pulce will be enough to climb the hierarchies of the English journalist. But, with a possible World Cup win and good chances at that point of also winning the eighth Ballon d'Or, the number 10 might have something to say about the matter…
I think Cristiano Ronaldo's the best ever, Maradona 2nd, Messi 3rd (possibly 4th actually, behind R9). https://t.co/hg58A9lqhb

— Piers Morgan (@piersmorgan) December 13, 2022