Christoph Kramer: The German player who won a World Cup final and doesn't remember it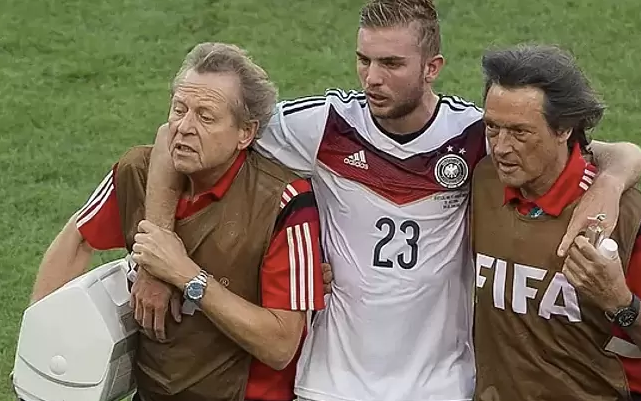 In 2014, Germany achieved glory with a 1-0 win against Argentina at the Maracana. The Europeans won their fourth World Cup and left Lionel Messi's teammates empty-handed. Although the final is remembered for Mario Gotze's goal, it stands out because one of the Germans does not remember the match.
With an injury to Sami Khedira before the final, coach Joachim Low had to change his starting line-up. Christoph Kramer, then a Borussia Monchengladbach player, replaced him.
His inclusion came as a surprise to many, as he had only made his international debut earlier that year and was already playing in a World Cup final.
Just when everything was going well, Kramer's day changed in an instant. After about 30 minutes of play, he had a collision with Ezequiel Garay. The German then approached referee Rizzoli and asked him if that match was the final.
The referee thought it was a joke and asked him to repeat the question. Kramer, after answering, thanked him and said it was important to know.
This alarmed the Italian referee, who alerted Bastian Schweinsteiger to the situation. Low and the coaching staff were forced to replace Kramer at halftime.
It was later revealed that the player suffered a concussion and temporary amnesia, meaning he had no memory of playing in the final or the World Cup win with Germany.
Phillip Lahm said he tried to take the captain's armband off him to lead the team. It is also said that Kramer mistook Thomas Muller for Gerd Muller, the historic 1974 World Cup-winning German striker.