BREAKING NEWS: FIFA and Qatar agree. Now you can enter stadiums with rainbow colors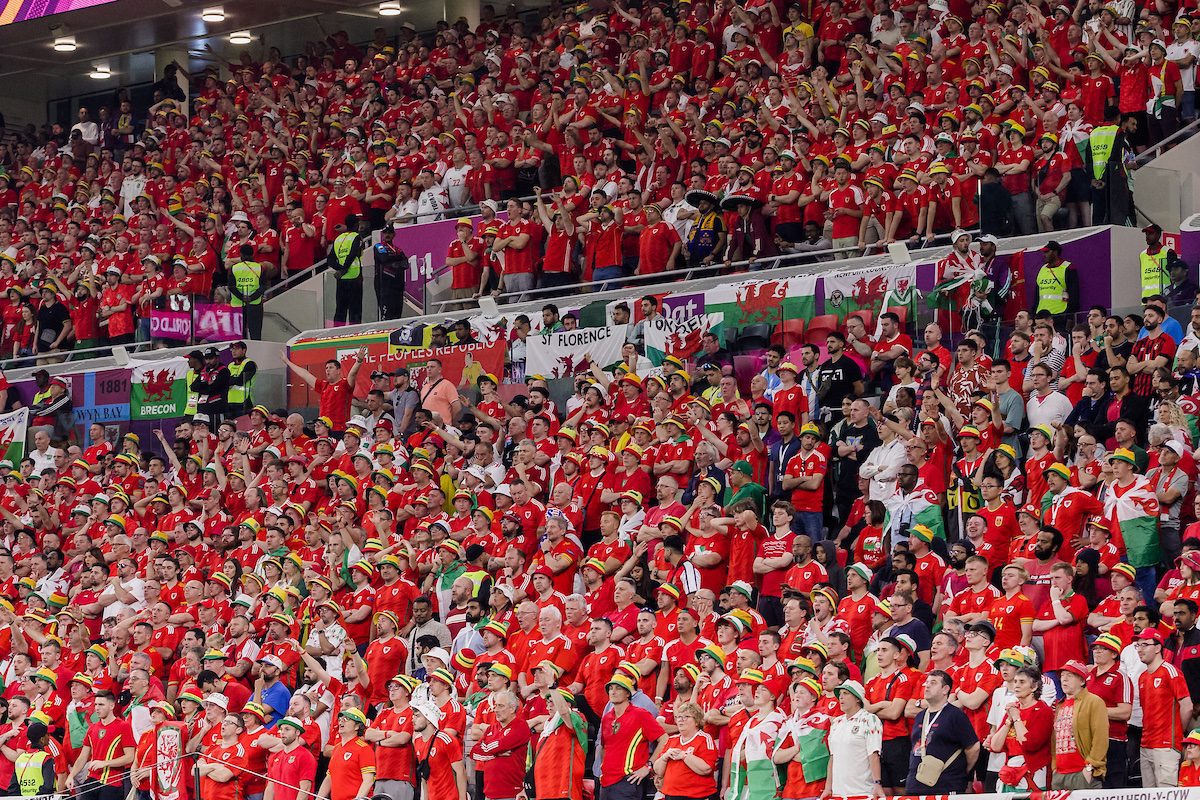 Everything changes at the World Cup in Qatar and after the restrictions imposed on the fans who want to experience the matches from the stadium stands, we move on to the soft line. Especially on one of the most controversial issues that have sparked indignation and controversy from all over the world and which has led several national teams to take a precise position: to represent their closeness and solidarity with the LGBTQ+ community with the colors of the rainbow respect the laws and culture of Qatar on homosexuality.
FIFA has told all competing countries at the 2022 World Cup that rainbow clothing in support of the LGBTQ+ community will not be confiscated at their stadium entrances. It comes after several fans attending Wales' opening game against the USA were reportedly told they could not wear rainbow bucket hats. That included former Wales international Laura. Speaking to ITV she said: "I pointed out that FIFA had made lots of comments about supporting LGBT rights in this tournament, and said to them that coming from a nation where we're very passionate about equality for all people, I wasn't going to take my hat off," she said.
In response to the FAW, FIFA has confirmed that fans with Rainbow Wall bucket hats and rainbow flags will be allowed entry to the stadium for @Cymru's match against Iran on Friday.

All World Cup venues have been contacted and instructed to follow the agreed rules & regulations. pic.twitter.com/9XRlx98V6h

— FA WALES (@FAWales) November 24, 2022
"They were insistent that unless I took the hat off we weren't actually allowed to come into the stadium." She said she had a "small moral victory" by managing to sneak the hat through in her handbag.
ITV News' Steve Scott confirmed on Thursday afternoon hosts have told FIFA that rainbow clothing in support of the LGBTQ community will not be confiscated at stadium entrances. He said, "FIFA has passed these assurances on to all competing FAs."
Qatar, where homosexuality is illegal, has faced heavy criticism since being awarded the World Cup for its stance on LGBTQ+ rights. Given assurances made by football governing body FIFA in the build-up to the tournament around LGBTQ+ and human rights, there are fears from some they may not be sticking to their word. The FAW has confirmed on its Twitter page that fans attending the Iran match on Friday will be allowed into the ground wearing rainbow clothing.
Bale told a press conference on Thursday the team were "not to happy" he was unable to wear the armband. I know people said I should've worn it but I would've been sent off after 25 minutes so of course we support it, but we're here to play football at the same time. "We're all for equality and we're always trying to do that right thing."