Brazil are hopeful, but the return of Neymar and Danilo remains uncertain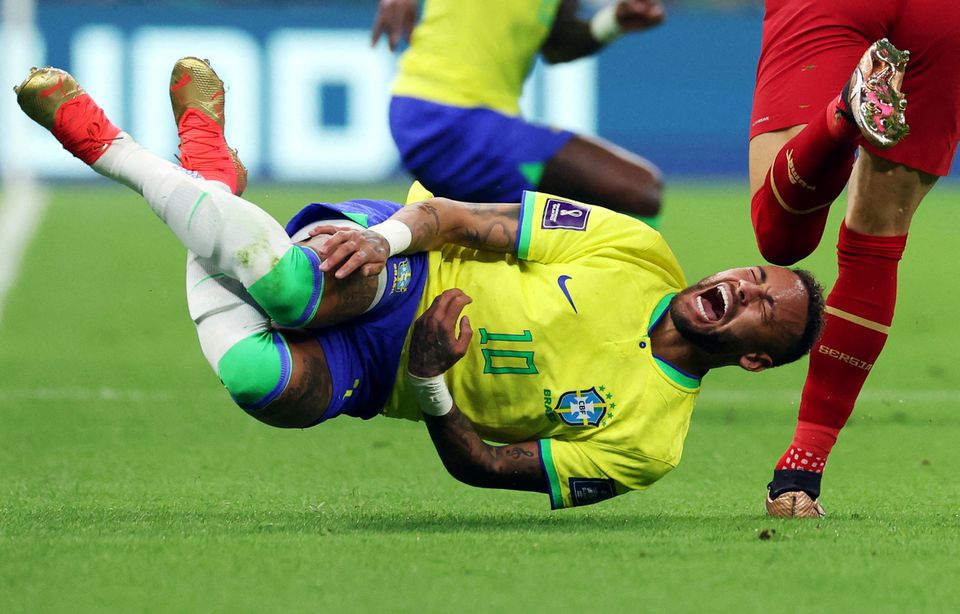 La Gazzetta Dello Sport confirms Danilo and Neymar will miss Brazil's next two games against Switzerland and Cameroon and warns that their return to action in Qatar is still uncertain. Both players sustained ankle injuries in the Seleçao's opener against Serbia on Thursday, as confirmed by the Brazilian federation.
Gazzetta confirms that both players will no longer feature for their national team in the group stage, missing games against Switzerland and Cameroon. Brazil hope the pair will be back for the Round of 16, but their return to action remains uncertain as of today.
Danilo had suffered precisely the same injury four years ago in Russia. The versatile defender was diagnosed with an ankle sprain after Brazil's World Cup opener against Switzerland and never played again in the competition. At that time, Brazil faced elimination against Belgium in the quarter-finals.
Danilo has played 20 games across all competitions for Juventus this term, delivering two assists.
Controversy – It should be noted that Neymar is coming into this World Cup after the controversy generated by his statements supporting Jair Bolsonaro in the recent elections in Brazil, something that divided the country and made many citizens position themselves against the star.
However, despite the criticism suffered by Neymar after the first game, some of his teammates have come out to support him publicly: one of them has been Raphinha. The Barcelona player posted a story on his Instagram account in which he defended his teammate.
With an initial photo of the two footballers and the word 'Idol', Raphinha went on to leave a forceful message about the figure of Neymar: "Fans of Argentina treat Messi like a God. Portugal fans treat Cristiano Ronaldo like a king. The Brazilians are happy about Neymar's injury. The biggest mistake of his career is being born Brazilian, this country does not deserve his talent and his football"