Bagnaia the new world champion in MotoGP, Quartararo surrenders the title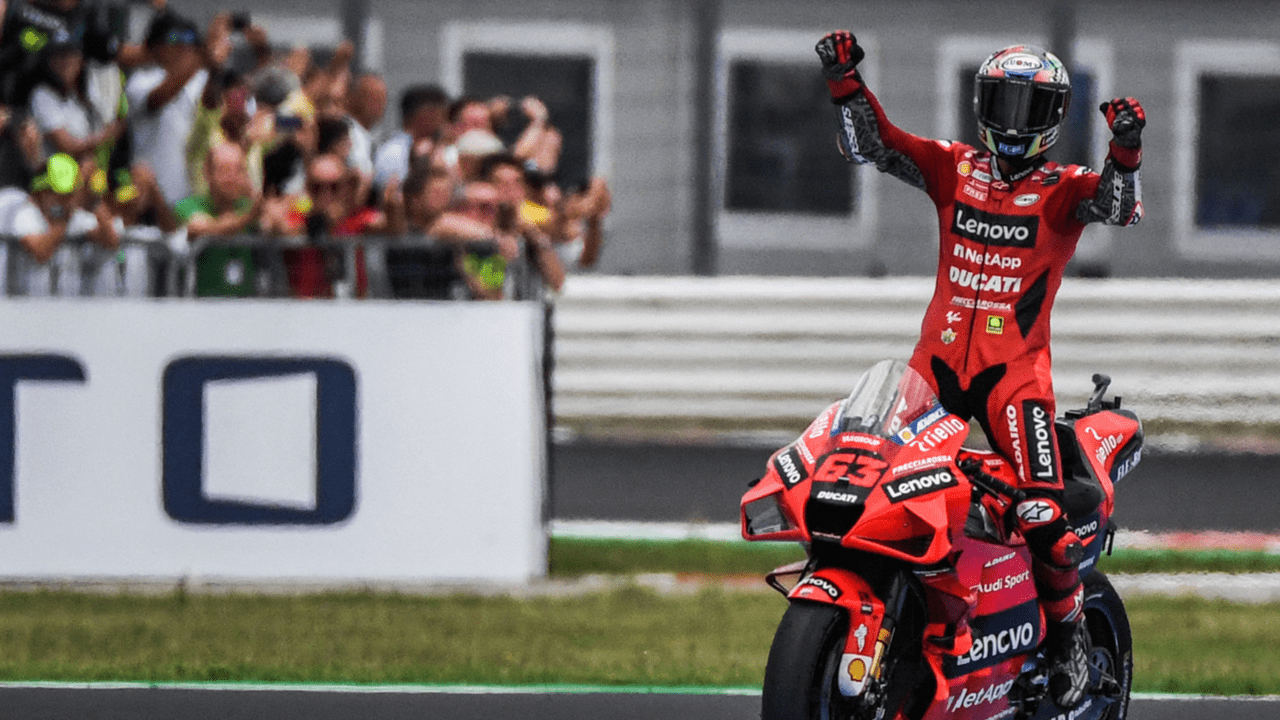 Francesco Bagnaia, an Italian rider, has won the title of MotoGP world champion. The 25-year-old Ducati rider has won this first championship of his career.
He finished tenth in the final race of the season, which was conducted today in Valencia (Spain), but that was enough for him to take home the championship trophy. After 13 years, an Italian pilot is back in the MotoGP championship (2009, Valentino Rossi won).
A dream is FINALLY achieved! ✨@PeccoBagnaia IS THE 2022 #MotoGP WORLD CHAMPION! 💪#PerfectComb1nation 🏆 pic.twitter.com/arg31Jbc82

— MotoGP™🏁 (@MotoGP) November 6, 2022
He handed the title to French Yamaha rider Fabio Quartararo, who had classified fourth today. Quartararo finished the season in last place behind Bagnaia, who staged a remarkable comeback in the second half of the season, after failing to manage a 91-point advantage he had at the halfway point of the season.
The final MotoGP race for Suzuki was won by Spanish rider Alex Rins on a Suzuki today in Valencia, leaving South African Brad Binder on a KTM and Spanish rider Jorge Martin on a Ducati Pramac in second and third.
The focus, however, was on Bagnaia, who ran calmly while avoiding collisions and duels with rivals to prevent a fall.
Because winning this race was all that mattered, Quartararo drove like a lunatic, yet he was only able to finish in fourth position.
While many of his competitors passed him up, Bagnaia didn't duel at any point for the win or the podium. Nevertheless, he ultimately celebrated his first professional victory on the track with a raucous party.
History maker and comeback kid! 👑@PeccoBagnaia, you are on top of the world! 👏#PerfectComb1nation 🏆 pic.twitter.com/xnG3uHwMoG

— MotoGP™🏁 (@MotoGP) November 6, 2022