Argnetina will face Netherlands on friday, Di Maria his worst nightmare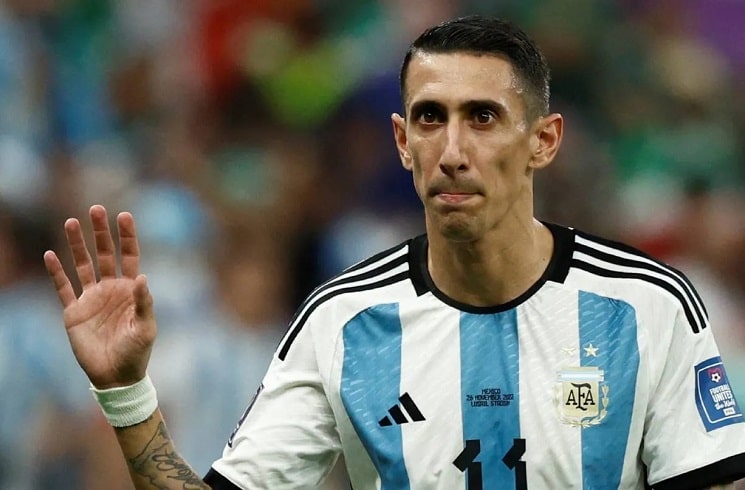 The clash between Argentina and the Netherlands is a famous fixture in the history of the World Cup. It will be the sixth time they meet, with a balance of one victory for the South Americans (1978), two for the Europeans (1974 and 1998) and two draws (2006 and 2014).
This time, there will be added spice as this a member of each country who do not have a pleasant history. Angel Di Maria and Louis Van Gaal coincided at Manchester United and the Argentine does not have good memories of the Dutchman.
In 2014, Manchester United announced the surprising signing of Angel Di Maria from Real Madrid, but it didn't work out well. He signed a five-year contract and only stayed for one season. His poor performance on the pitch and his poor relationship with the Dutch coach led him to leave.
After leaving United, Di María spoke to Argentine media outlet TyC Sports about that stage of his career. "My problem in Manchester was the coach. Van Gaal was the worst coach of my career," he said.
"I would score, assist and the next day he would show me my misplaced passes. He displaced me from one day to the next, he didn't like players to be above him."
After a brief spell at Manchester United, the Argentine signed for PSG, where he got back to top form. However, that year in England left a mark on him and he still remembers Van Gaal.
He is not a player who stands out for having problems with coaches, but in the case of the Dutchman there was never a good relationship. Now the two are meeting again, this time as rivals.
But Di María is a doubt for Friday's quarter-final. He did not play against Australia and it is not yet known if he will start. Lionel Scaloni is considering different options but is not yet ruling out including him.