Argentina world champion: Maradona's prophecy in a photo from 36 years ago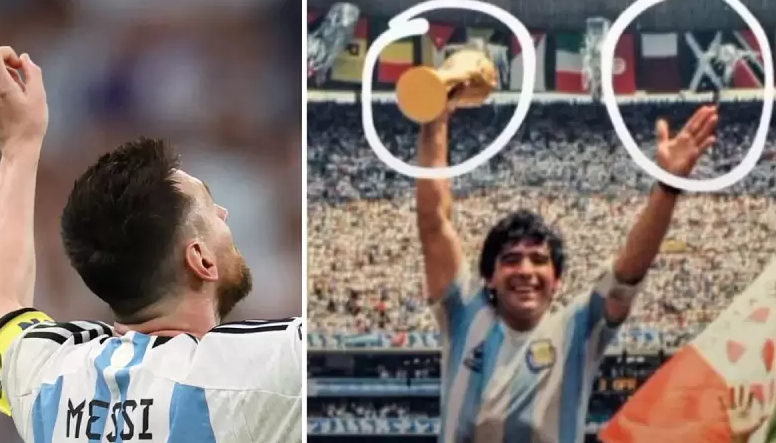 Diego Maradona, 36 years ago, would have prophesied Argentina champion at the 2022 World Cup in Qatar. The evidence in a photograph of the Pibe de Oro as he lifts the World Cup won in Mexico 1986 to the sky.
That day, at the Azteca, Dieguito won 3-2 against West Germany. It was June 29, 1986. Among the many photos taken, one in particular would make Albiceleste fans dream.
Myth, legend and now also prophet El Diez of Argentina. In fact, in the image taken up by a fan, Maradona can be seen holding the World Cup in one hand while in the other he seems to be pointing to the flag of Qatar, placed among the others to frame the stadium in Mexico City.
Diego, therefore, 36 years ago would have predicted that his successor, Leo Messi, in his fifth World Cup, would also finally win with Argentina.
To stay on supernatural themes, this is the first World Cup that Maradona cannot see alive, having died two years ago. For the Argentines, the signs are many, in short.
Maradona y su festejo en el 86'

En una mano la del mundo y en la otra la bandera de Qatar… pic.twitter.com/wM97aeo7zb

— Ismaa 🍥 (@ismanewells_) April 29, 2022