Argentina stunned at World Cup, Messi' team loses to Saudi Arabia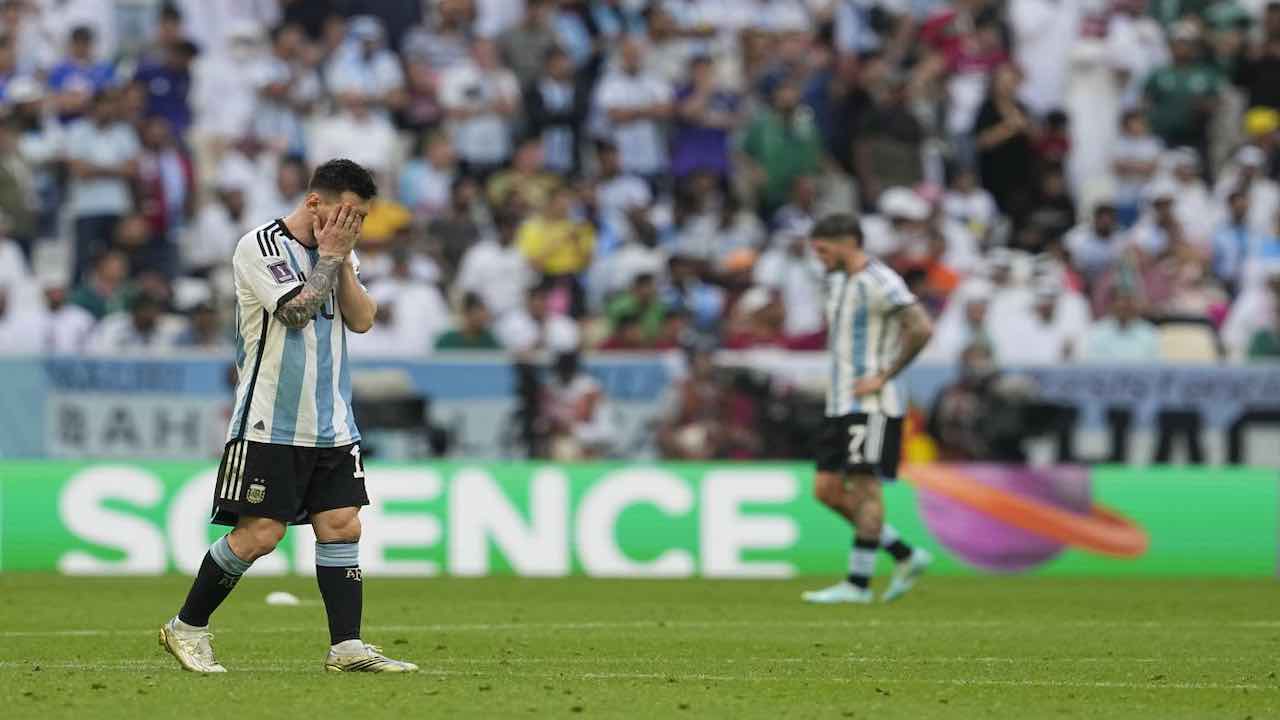 What a show in Qatar. Argentina and Saudi Arabia gave life to an emotional match. Scaloni's team unlocked it immediately with Lionel Messi, who made no mistake from the penalty spot.
During the first half, Angel Di Maria and his teammates often came close to doubling the lead but the first 45 minutes ended with the score 1-0.
Saudi Arabia is alive and at the start of the second half the unthinkable happens: from 48 'to 53' Renard's greens overturned it with Al Shehri and Al Dawsari. The goal of the number ten was splendid, who beat Martinez with a wonderful shot.
Argentina tries until the end but despite fourteen minutes of added time they are unable to find an equaliser. Thus, everyone ends up under accusation, especially Di Maria, Lautaro Martinez and Leandro Paredes.