Argentina is alarmed because of Messi's swollen ankle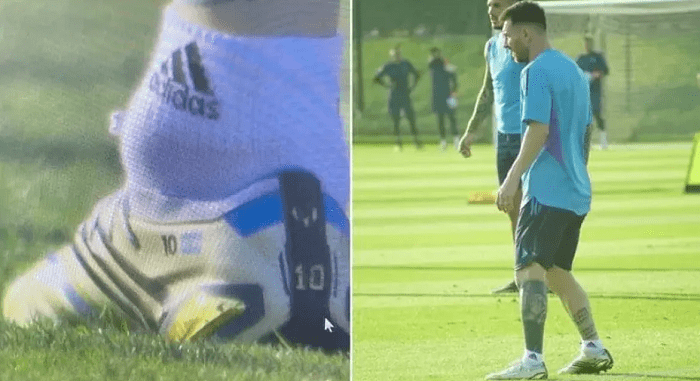 Prior to Argentina's opening match at the Qatar 2022 World Cup, Leo Messi practiced normally with the rest of his teammates, but pictures of his right ankle cast doubt on his health.
According to the PSG star's inner circle, the inflammation in his ankle is normal for him and is unrelated to any bone or ligament injuries.
The swelling on his ankle is said to be the result of a bandage with frozen gel, which is a cryotherapy treatment to avoid the use of anti-inflammatory drugs.
Without official information from the AFA, the PSG player showed no signs of pain and, in fact, finished the training session well, being part of the starting line-up.
Therefore his starting spot for the World Cup opener against Saudi Arabia this Tuesday at the Lusail Stadium is not in any kind of danger. The captain is fit and wants to make an impact on Arabian soil.
Así está el tobillo de Messi 😱😥#Mundial2022 #MundialQatar2022 pic.twitter.com/lwdqWDiYrj

— Angela Navarro (@anngelannavarro) November 21, 2022