Aguero blames Inter star for Argentina defeat: "Here's what he did wrong"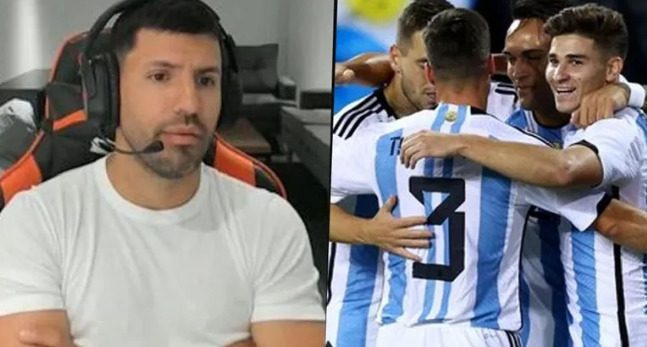 When a great national team loses an important match, there is always a time of trials. Imagine losing on the world stage and especially against an opponent that on paper should be easy to beat.
Therefore, it is logical that in Argentina, in the hours after the lost match against Saudi Arabia, the culprits were sought. Great criticism was directed at the whole team for the attitude and Scaloni for the choices, especially the substitutions.
But there is no lack of criticism for individual players. Someone pointed the finger at Messi, who, apart from the penalty goal that opened the game, did not make the difference as he should have. And there are also those, like Kun Aguero, who criticized the game of Lautaro Martinez.
The former Albiceleste striker has been commentating on the match on ESPN and at one point was closely held by 1986 world champion Oscar Ruggeri.
El Cabezon told Aguero that if he had not withdrawn, he would certainly have started against Saudi Arabia. And Kun took the opportunity to highlight how in his opinion the Inter striker's performance was not what was expected.
"This game was not for Lautaro. The centre-forward has to wait and see what happens, if a random ball comes in. And Lautaro had to do that, stay between the two centre-backs, with Leo sometimes going offside to make it possible for the two opposing center backs to retreat a little further", said Kun.
"It must be said that Saudi Arabia is very well positioned on the pitch. Argentina had not faced opponents who played so closely, against whom you have to be very precise.
"Making good passes in such small spaces is not easy. They advanced both centre-backs to take us out, Pochettino's Tottenham matched us against City, we went all game offside". More or less like Lautaro…