Aguero and the excessive joy after the crazy win: "The doctor wrote to me several times"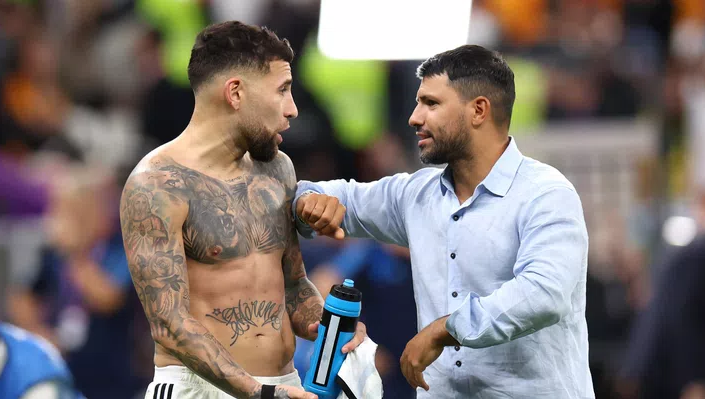 Former Argentina striker Sergio Aguero did not miss the quarter-final that saw the Albiceleste triumph against the Netherlands at the World Cup.
Kun, who retired from football after a heart problem just over a year ago, has followed the team and even walked onto the field at the moment of success after the last penalty.
It was the ex-striker himself who revealed an interesting backstory on Twitter regarding his health "condition" after the many emotions experienced.
Aguero revealed on social networks, responding to a fan, that his doctor had contacted him to ask about his health condition.
It is not known if it is true or if it was just a joke, but in the meantime the former striker has gone viral for the statements made on Twitter.
"I would just like to know what Aguero's heart is like," wrote a fan, tagging the former striker and referring to the many emotions during Holland-Argentina.
Kun's answer was not long in coming: "My doctor wrote to me several times. So I'll let you imagine it yourself…", wrote the former Argentine striker.