Again trouble for Griner, transferred to a prison 500km from Moscow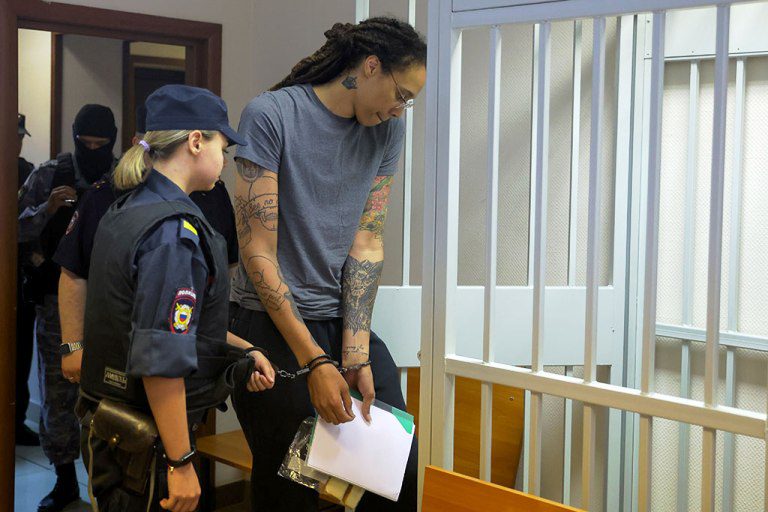 American basketball player Brittney Griner, sentenced to 9 years in prison by the Russian court, has been transferred to a prison located 500 kilometers from Moscow. The news was confirmed today by the Reuters news agency, which refers to sources close to the White House.
The Russian authorities have not provided any precise information about where they transferred the 33-year-old American basketball player, who plays with Yekaterinburg, in Russia. Griner was arrested in February when a quantity of cannabis oil, which she used for pain, was found in Moscow airport with a doctor's prescription.
The court accused him and sentenced him to 9 years in prison for smuggling and use of prohibited substances. Until recently, she was in custody in Moscow, while now she has been transferred to a criminal prison in Mordovia, 500 km from Moscow.
"We are aware and are in constant contact with the player's lawyers. However, Russia has not given us any official information about the transfer of an American citizen, which forces us to protest forcefully. Our embassy in Moscow is putting pressure on this issue," White House officials said.
Yava Prison, in Mordovia, is known for its poor sanitary conditions as well as a strong prison, where few people can go for visits and medical conditions are almost non-existent.